To start the year on a high note, we would like to continue dreaming; Because we present to you "Le fil de legend" and its creator Karine Onillon.
After a first career in merchandising, Karine Onillon is redirected towards her childhood dreams. Trained in sewing and making theatrical costumes in England, the future designer then learned the techniques of creating children's clothing.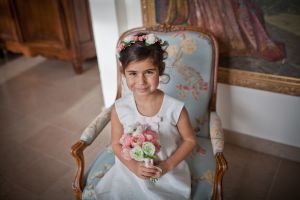 Back in France, she decides to use her imagination and to get benefits for the little ones, by creating tailor-made ceremonial clothes and magical costumes for birthdays or costume parties. Fascinated by the work of craftsmen, Karine Onillon prefers to favour the beautiful over the low-end, the handmade work that is carried out in the factory.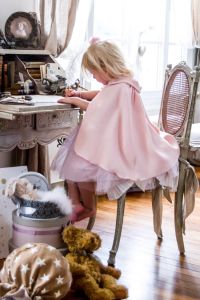 Today, Fil de Légende specializes in the design of bridesmaid's dresses, formal wear and children's procession for weddings, communions and baptism. Ready-to-wear clothes or made-to-measure suits, meet in her creation workshop in Neuilly-sur-Seine to best meet your requirements!
More info on:
http://www.fil-de-legende.com/
https://www.facebook.com/FilDeLegende