Do you know Breizhou, the mascot of Paf-art?
Here is a brand that is sure to put you in a good mood. Do you know Breizhou, the mascot of Paf-art? Half animal, half hero, this creature is a local emblem. Breizhou is driven by sustainable, humanist and ecological aspirations. You can see it in the streets of Beganne (in the 56). But if you are really looking for it you will find it at the PaF-art store; 5 rue de Galerne 56 350 Béganne.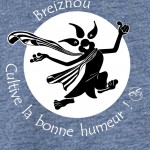 The shop is open every weekend:
Saturday 9 a.m. to 1 p.m. and 4 p.m. to 7 p.m.
Sunday from 9 a.m. to 1 p.m., as well as by appointment.
You can also make an appointment in Breizhou, by giving him a phone call on 02 99 91 61 49 or 06 84 54 88 47
Getting dressed is an everyday act. Whether you like fashion or not, you have to dress, otherwise you expose yourself to a repressed offense, such as public indecency for example, repressed in article 330 of the old penal code of 1810. Since 2011, the PaF-art brand has been offering high-quality, colorful and personalized clothing and fashion accessories.
Let's talk more seriously about ethics, etiquette, fair trade and local organic.
In partnership with a local seamstress, PaF-art offers you scarves, aprons, shirts, skirts and pants. All made with organic linen made in Normandy and personalized by hand. It is a local and ecological approach that we welcome at Griffes Vivienne. As we said above and you have understood what you like about PAF-ART is the tenderly offbeat side, funny and inspired, always very positive and benevolent.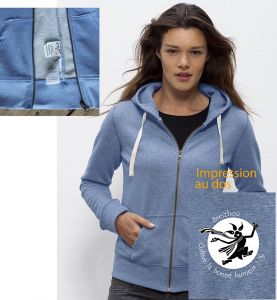 For more info:
The Site: http://www.paf-art.com
Blog: http://paf-art.over-blog.com
Facebook page: https://www.facebook.com/Pafart56