Peace & Wool is a French company that creates clothes and accessories that are not "naughty", 100% natural wool, knitted with little hands in France or elsewhere.
Peace & Wool is also a happy little community that lives hidden away on a "playa" on the west coast of France. Cool people: photographer, designer and knitters brainstorm and conceptualize accessories and clothes that are easy to knit for everyone. With the only memories of knitting their grandmas and the zigzagging and openwork scarf knitted on the morning of their 8th birthday.
In the peaceandwool.com store there is something for everyone, girls, guys, kids, babies and even the house.
As the philosopher Anaxagoras said: "Man is intelligent because he has hands". Problem, we don't know how to do anything with our ten fingers… yet we just have to try.
Knitting is a new adventure, we reconnect with what we have forgotten to teach us, because it was born at the wrong time… A little indignant resistance.
But YES we can!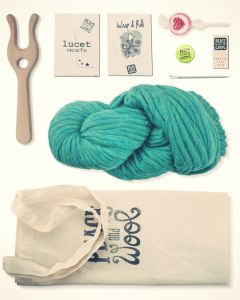 Once thought through, Peace & Wool designs a clear notice for all its products, without the technical vocabulary of those who play the world champion of creative leisure!
The yarns chosen are purely natural and always of impeccable quality so that the pieces you knit last over time, for a long time and that you feel at the top in them.
All patterns are knitted by the Peace & Wool team to make sure it's easy, and believe it if they can, you can! And now everything is ready: the wool, the bamboo needles, the instructions, the small accessories and a great cotton bag that smells good.
New: Peace & Wool has developed a collection of kits available exclusively in stores.
Peace & Wool on Facebook is nearly 28,000 fans who knit daily exchanges. There are tutorials, tips and tricks and many other things. Those in need of knitting in distress can find help on twitter. The community sends a lot of photos of achievements, which allows followers and fans to exchange with each other.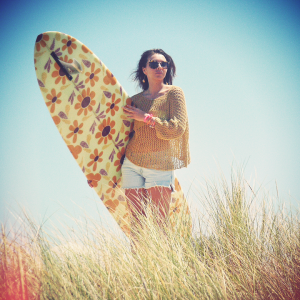 Here you know almost everything about Peace & Wool. It's cool to take your time, skip school, remember childhood memories, quit mass consumption, recharge your batteries.
A little moment of peace.
To know more:
http://peaceandwool.com
facebook.com/peaceandwool
@ peaceandwool.com
#peaceandwool
hello@peaceandwool.com